Walking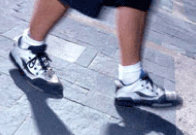 Regular walking can give your body the workout it needs to stay healthy. In fact there's probably no easier way to be active outdoors. Being active through walking can help manage and reduce your risk of developing heart disease, stroke, certain cancers, diabetes, obesity, and osteoporosis to mention just a few.
There are many other benefits you can gain through walking such as:
Feel better and look good
Increase your energy levels
Sleep better
Save money
Enjoy and help protect the environment
Increase your confidence and self esteem
Reduce and manage stress and anxiety
Help control your weight
Meet people, make new friends and get to know your community better
Have fun!
You don't need any equipment or special clothing, just flat sensible shoes.
How much should I do?
To help keep your heart and lungs in good working order, you should do a total of at least 30 minutes of at least moderate intensity physical activity a day, on five or more days a week. This can include walking.
Another recommendation is to try to aim to walk 10,000 steps per day. This sounds a lot, but you can build up to this gradually. At a brisk pace, you can walk approximately 500 to 600 steps in 5 minutes.
Getting started
You don't have to do 30 minutes all at once!
If you're not used to walking start slowly and build up gradually. You can split the 30 minutes up into two bouts of 15 minutes, or three bouts of 10 minutes.
It is recommended that you should aim to walk 10,000 steps each day. Again you should build up gradually and try to do a little bit more each day and week. Try to use some of the tips below to increase your steps.
Tips to increase your walking
Use the stairs instead of lifts or escalators
Get off the bus earlier
Park your car further away
Walk to the shop instead of driving
Walk to talk to someone at work instead of using the phone or e-mail.
Book online
You can book online for many sports and leisure activities
How are we doing?
We want to know if we're getting it right.
Walking ideas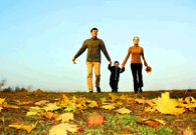 Trying to think of ways to build more walking in to your daily routine? Find some great ideas and routes in our Walking ideas section.