Page 1 of 1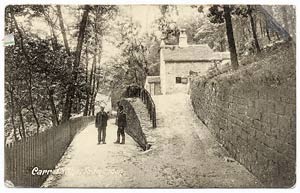 © Digital image copyright Calderdale Libraries
Carr Laithe, Todmorden
Exterior view of Carr Laithe, Todmorden, West Yorkshire.
Author: Unknown
Date: not dated
Location: Todmorden
Format: Postcard - Mono
Document ID: 100015
Library ID: 52115264
Carr Laithe is the name of the house on Lovers Walk, a path along The Ridge in Todmorden passing through Buckley Wood below Centre Vale Park. The house is now demolished.