Page 1 of 1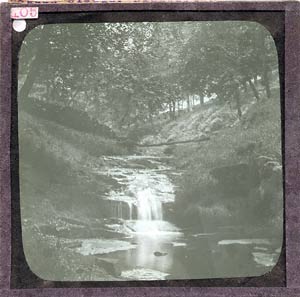 © Calderdale MBC
Bogden Clough, Rishworth
View of Bogden Clough, Rishworth.
Author: Unknown
Date: not dated
Location: Rishworth
Format: Glass Slide
Document ID: 101832
Library ID: 105
Bogden Clough joined the upper Ryburn near Hanson Wood. The area was submerged by the construction of the Ryburn Reservoir in 1928. Photograph possibly from the 1920s.
The glass slide is from the John Bates Slide Collection held at Sowerby Bridge Public Library.