Luv2meetu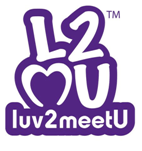 Luv2meetu is a friendship agency. It's for adults with a learning disability who want to make new friends.
Luv2meetu organises events and days out where you can have fun and meet new people. Our activities include bowling, parties and discos, going to the cinema or having a tasty meal out.
If you want to suggest something fun to do we will try to organise it for you.
We will support you on one to one meetings or dates.
We have opportunities for volunteers.
To find out more please get in touch by calling 07825 781695 or 01924 229120, email liz.davies@hft.org.uk or visit the Luv2meetu website.