Home »
Working and new skills
Working and new skills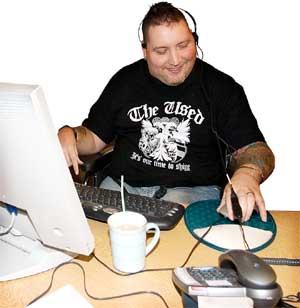 Would you like to learn new skills so that you can get a job? Do you want to improve your education with a long or short course? This section can help you get started with finding work or trying something new.
There are many different options. It all depends on what you are interested in.
For example, you may want to do a training course that leads to a job. Or you may want to learn something new, like how to cook or play a musical instrument. We can help you find out more.
There's also help if you want to get a job or training to help you live life more independently.
All people with learning disabilities can live fulfilled lives and have the capacity to work with the right support. This guide explores the importance of work and a meaningful lifestyle for people with disabilities and their families. Getting a job: advice for family carers of adults with a learning disability [PDF file 6829KB]|
Also take a look at Mencap's very useful website: Mencap Employment Services|
If you don't want a paid job but want to keep busy, there's lots of voluntary work that you can do.