Home »
» Be Healthy Group
Be Healthy Group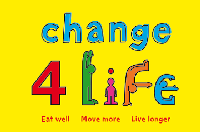 The Be Healthy Group meets every month. We talk about health related issues for people with a learning disability. The meetings are held at King Cross Library in Halifax.
The Be Healthy Group gives you the chance to get involved with decisions about healthcare. You can come and discuss your health concerns and find out about staying healthy.

Do you want to join the 'Be Healthy Group' Group?
The Be Healthy Group meets at:
King Cross Library
151 Haugh Shaw Road
Halifax
HX1 3BG
The group meets every 2 or 3 months
If you would like to come to a meeting please contact us for the next dates:
Telephone 01924 454875
Email karen.graham@cloverleaf-advocacy.co.uk.