Home »
Care and help for you
Care and help for you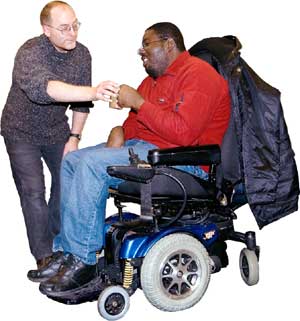 There are many places where you can get help and information so there is no need to feel like you're on your own.
The Community Learning Disability Team is here to help you. You should contact them for any help and advice you need. They will be able to help you with your queries or put you in touch with the right people.
The team is there to support you and help you find out about the services you can get. You can talk to the team about any problems you have and they will help you to solve them.
A member of the Community Learning Disability Team will assess your personal health and social care needs so that we can find the right services for you. When we have decided what services you need, the team will make all the arrangements for you. We will then visit you at least once a year to make sure everything is going okay and that you are still getting exactly what you need.
The team includes lots of different people to give you helpful advice. We have social workers, community nurses, service co-ordinators, a physiotherapist and a transition worker on hand to help you out.