Home »
» Care in your own home
Care in your own home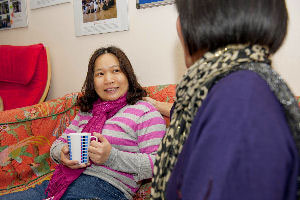 The Community Learning Disability Team can arrange services for you if you have been assessed for help with personal care in your own home.
This may be because you need a bit of extra support or if you have a physical disability.
The community alarm service, for example, provides peace of mind if you feel at risk in your own home. It means that you can get help if you need it at any time of day or night. If you choose to have the alarm installed you can speak to a trained operator at the push of a button. The operator will discuss your problem with you and decide whether you need help from a carer or the emergency services.
It gives you freedom to live your life independently knowing that you can have assistance when you need it. More information on this service is available through the Community Learning Disability Team or from the Gateway to Care Team who will be pleased to help you..