Todmorden Sports Centre

Live chat:
Popular activities and classes
Activities on today
Morning

7:00 am - 10:00 pm
7:00 am - 1:30 pm
9:00 am - 1:00 pm
9:00 am - 12:00 pm
9:30 am - 10:30 am
10:00 am - 11:00 am
10:30 am - 11:30 am
11:30 am - 12:30 pm
Afternoon

7:00 am - 10:00 pm
7:00 am - 1:30 pm
9:00 am - 1:00 pm
12:00 pm - 1:30 pm
12:30 pm - 1:30 pm
1:00 pm - 4:00 pm
1:30 pm - 3:30 pm
2:00 pm - 3:00 pm
3:00 pm - 8:00 pm
3:30 pm - 10:00 pm
Evening

7:00 am - 10:00 pm
3:00 pm - 8:00 pm
3:30 pm - 10:00 pm
6:00 pm - 7:00 pm
7:00 pm - 8:00 pm
9:00 pm - 10:00 pm
Summer of fun in the Pool!
Calderdale is proud to announce we will be running Summer Intensive Learn to Swim Courses at our pools. We intend to provide quality instruction in small size classes designed for children to learn to swim quicker.

We will also be running a variety of other Summer sessions so children will have all the tips, skills and instruction to stay safe around water and have fun.
For more information on our Summer sessions [PDF file 26KB]|
Soccer School for Children during the School Holidays
Fun packed day with games, challenges, matches and penalty shoot outs!!! FA Qualified and Academy standard coaching.

Football School runs from 9.30am to 3.30pm.

Discount given if two days booked. (£16.75 standard and £11.75 PTL for 1 day, or £30.00 standard and £20.00 PTL for 2 days).

Please bring drinks for the day and lunch.

Some sessions may be outside depending on weather so sun screen advisable and/or warm clothing.

Contact us
Book online

You can book online for many sports and leisure activities.
Book online

Email

Telephone

01706 839090

Address

Ewood Lane OL14 7DF
Reception opening times

Monday
7:00 am - 9:30 pm
Tuesday
7:00 am - 9:30 pm
Wednesday
7:00 am - 9:30 pm
Thursday
7:00 am - 9:30 pm
Friday
7:00 am - 9:30 pm
Saturday
7:30 am - 6:00 pm
Sunday
7:30 am - 5:30 pm
Club promotions
Our fitness membership packages offer an unbeatable range of health and fitness activities at different centres across Calderdale.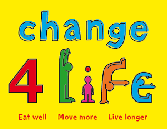 Eat Well, Move More, Live Longer, find out more through Change4Life|
Book online
You can book online for many sports and leisure activities
How are we doing?
We want to know if we're getting it right.
SPECIAL OFFER for Summer 2015
Take out a membership in July and we'll give you a month FREE so you can workout or wind down with Lifestyles this Summer!

Thats 12 months for the price of 11 if paying by direct debit or 13 months for the price of 11 if paying for a full year up front.

Our memberships are uncomplicated without restrictions. So the price you pay means you can attend at any time during opening hours, and at any of our five sites - Brighouse Pool, Halifax Pool, North Bridge Leisure Centre, Sowerby Bridge Pool and Todmorden Sports Centre. No complicated bolt on's, peak/off peak memberships or site exclusions with hidden charges.

Promotion runs from 1 July 2015 to 31 August 2015. Memberships must be purchased and/or committed to within these dates.

Applies to:

* Monthly Direct Debit (minimum committed period of 12 months) or Annual Memberships.

* Includes Individual Standard, Passport to Leisure, Corporate, Family or Junior Memberships.
Click for details on our offer
Does your child take swimming lessons and not have a membership?
Did you know that for about £1 a week more you could take out a membership for them? Our full children's membership includes one coaching course every 3 months. Choices available are swimming, diving, synchronised swimming, gymnastics, basketball, football, trampolining......

Plus much much more like swimming, gym, squash, fun swims, roller XS skating and classes. Ask at the centre for details.

Family memberships are also available and work out great value for money!!
Searches