Todmorden Sports Centre

Live chat:
Popular activities and classes
Activities on today
Morning

7:00 am - 10:00 pm
7:00 am - 1:30 pm
7:00 am - 9:00 am
9:00 am - 1:00 pm
9:00 am - 12:00 pm
9:30 am - 10:30 am
10:00 am - 11:00 am
10:30 am - 11:30 am
11:30 am - 12:30 pm
Afternoon

7:00 am - 10:00 pm
7:00 am - 1:30 pm
9:00 am - 1:00 pm
12:00 pm - 1:15 pm
12:30 pm - 1:30 pm
1:00 pm - 4:00 pm
1:30 pm - 3:30 pm
1:30 pm - 7:00 pm
2:00 pm - 3:00 pm
3:30 pm - 10:00 pm
4:00 pm - 7:00 pm
Evening

7:00 am - 10:00 pm
1:30 pm - 7:00 pm
3:30 pm - 10:00 pm
4:00 pm - 7:00 pm
6:00 pm - 7:00 pm
7:00 pm - 8:00 pm
9:00 pm - 10:00 pm
Fitness Classes for Older People
Keeping fit is important for our health, no matter how young or old, but as age begins to catch up, hard core exercise typically isn't an option. There are, however, plenty of fitness classes available for the more mature. Some great suggestions are Pilates, Aerobics, Yoga and the Gym. Shown below is more information.
Yoga
There are many styles of yoga, from the gentle vinyasa, which is perfect for beginners, to the more physically demanding ashtanga. All forms are designed to improve strength and flexibility, and by focusing on the coordination of breathing with movement, you'll develop better control of both body and mind. To get the most out of it, you'll need to keep it up for a sustained period, but it is a fabulous way to condition your body whilst also relieving stress and improving your mood. We have a number of different forms available at our centres including Yogalates.
Contact us
Book online

You can book online for many sports and leisure activities.
Book online

Email

Telephone

01706 839090

Address

Ewood Lane OL14 7DF
Reception opening times

Monday
7:00 am - 9:30 pm
Tuesday
7:00 am - 9:30 pm
Wednesday
7:00 am - 9:30 pm
Thursday
7:00 am - 9:30 pm
Friday
7:00 am - 9:30 pm
Saturday
7:30 am - 6:00 pm
Sunday
7:30 am - 5:30 pm
Club promotions
Our fitness membership packages offer an unbeatable range of health and fitness activities at different centres across Calderdale.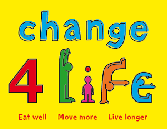 Eat Well, Move More, Live Longer, find out more through Change4Life|
Book online
You can book online for many sports and leisure activities
How are we doing?
We want to know if we're getting it right.
Soccer School for Children during the School Holidays
Fun packed day with games, challenges, matches and penalty shoot outs!!! FA Qualified and Academy standard coaching.

Football School runs from 9.30am to 3.30pm.

Discount given if two days booked. (£16.75 standard and £11.75 PTL for 1 day, or £30.00 standard and £20.00 PTL for 2 days).

Please bring drinks for the day and lunch.

Some sessions may be outside depending on weather so sun screen advisable and/or warm clothing.

Resistance Training
The idea of lifting weights in your later life might seem preposterous, but research suggests resistance training can provide major benefits for mature folk. With improved muscle tone comes greater strength and stability, which can help to prevent falls and reduce the onset of age-related muscle decline, osteoporosis and arthritis. From lifting lighter weights to using resistance bands, it's important to start gently and take proper advice or instruction in order to avoid injury. Your local sports centre will be able to provide a personalised plan to start you off, just book yourself in for an induction (gym appointment).
What is a Legs, Bums and Tums class?
The class is a full body aerobic workout that aims to tone up those flabby areas of your thighs, bum and stomach, great for those who want to lose weight or even for those who simply want to improve their fitness levels.
Searches