Todmorden Sports Centre

Live chat:
Popular activities and classes
Activities on today
Evening

8:30 pm - 10:00 pm
9:00 pm - 10:00 pm
Contact us
Book online

You can book online for many sports and leisure activities.
Book online

Email

Telephone

01706 839090

Address

Ewood Lane OL14 7DF
Reception opening times

Monday
7:00 am - 9:30 pm
Tuesday
7:00 am - 9:30 pm
Wednesday
7:00 am - 9:30 pm
Thursday
7:00 am - 9:30 pm
Friday
7:00 am - 9:30 pm
Saturday
7:30 am - 6:00 pm
Sunday
7:30 am - 5:30 pm
Club promotions
Our fitness membership packages offer an unbeatable range of health and fitness activities at different centres across Calderdale.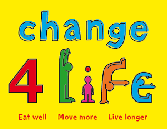 Eat Well, Move More, Live Longer, find out more through Change4Life|
Temporary Restrictions in the Pool
Please be aware there will be no shallow water access in the pool at the following times:

Monday to Friday - 4.00pm till 7.00pm
Tuesday - 9.15am till 11.00am
Wednesday 9.30am till 11.45am
Wednesday 1.15pm till 2.45pm
Saturday - 9.00am till 1.30pm
Saturday - 3.00pm till 6.30pm

Staff are working hard on the problem with the pool floor to get this resolved.

We apologise for any inconvenience this may cause.
Book online
You can book online for many sports and leisure activities
How are we doing?
We want to know if we're getting it right.
Swim the Norwegian Fjords!!
The challenge, should you wish to accept it, is to swim at least one of eight Norwegian Fjords between 1 October and 20 December 2015. Each time you go swimming enter on your challenge card the number of lengths you swim and keep a running total.

Also have your challenge card stamped at reception and after you have collected 10 stamps enter the free prize draw to win an Active Lifestyles membership (please note we have one junior and one adult prize).

Keep us posted with your progress at https://www.facebook.com/SwimTheFjords
Does your child take swimming lessons and not have a membership?
Did you know that for about £1 a week more you could take out a membership for them? Our full children's membership includes one coaching course every 3 months. Choices available are swimming, diving, synchronised swimming, gymnastics, basketball, football, trampolining......

Plus much much more like swimming, gym, squash, fun swims, roller XS skating and classes. Ask at the centre for details.

Family memberships are also available and work out great value for money!!

***For December 2015 we have an amazing offer on Memberships as well - ask at site for details!***
Searches