Todmorden Sports Centre

Live chat:
Timetables
Popular activities and classes
Activities on today
Morning

7:30 am - 6:00 pm
7:30 am - 4:00 pm
10:00 am - 11:00 am
Afternoon

7:30 am - 6:00 pm
7:30 am - 4:00 pm
4:00 pm - 6:00 pm
LAST WEEK OF SALE - Small Investment, Big Results!!
Take out a membership before 4 September 2016 and you'll get a fantastic opportunity to be the BEST VERSION of YOU for Christmas!!

Join before 4 September 2016 and get ONE whole month FREE:

Pay by Direct Debit and your FREE month will be either October or November depending on what date you join.

OR pay for a year up front and we'll give you ONE extra month FREE, so that's 13 whole months!

Our memberships are uncomplicated. So the price you pay means you can attend at any time during opening hours, and at any of our five sites - Brighouse Pool, Halifax Pool, North Bridge Leisure Centre, Sowerby Bridge Pool and Todmorden Sports Centre. Classes, Swimming, Gym and Squash are all included.

Promotion runs from 26 July 2016 to 4 September 2016. Memberships must be purchased and/or committed to within these dates.

Applies to:

* Monthly Direct Debit (minimum committed period of 12 months) or Annual Memberships.

* Includes Individual Standard, Passport to Leisure, Corporate, Family or Junior Memberships.

* Offer cannot be taken in conjunction with any other offer.
Click for details on our memberships
Fitness Classes for Older People
Keeping fit is important for our health, no matter how young or old, but as age begins to catch up, hard core exercise typically isn't an option. There are, however, plenty of fitness classes available for the more mature. Some great suggestions are Pilates, Aerobics, Yoga and the Gym.
Why Run?
Regular running can reduce your risk of chronic illnesses, such as heart disease, type 2 diabetes and stroke. It can also boost your mood and keep your weight under control.
It's not surprising that running is the latest fitness craze, with Gordon Ramsay, Nigella Lawson and Katie Price among the celebrities who love it.

What a 60kg person burns in 30 minutes:

Running (6mph): 300 calories
Tennis (singles): 240 calories
Swimming (slow crawl): 240 calories
Cycling (12-14mph): 240 calories
Aerobic dancing: 195 calories
Fast walking (4mph): 150 calories

Source: At least five a week, Department of Health, 2004

So have you heard? We now have a Beginners and an Intermediate Running Class at Todmorden Sports Centre on Saturday Mornings. Remember classes are FREE for Active Lifestyles Members!
Contact us
Book online

You can book online for many sports and leisure activities.
Book online

Email

Telephone

01706 839090

Address

Ewood Lane OL14 7DF
Standard reception opening times
Monday
7:00 am - 9:30 pm
Tuesday
7:00 am - 9:30 pm
Wednesday
7:00 am - 9:30 pm
Thursday
7:00 am - 9:30 pm
Friday
7:00 am - 9:30 pm
Saturday
7:30 am - 6:00 pm
Reception holiday opening times
for next week
Monday
7:00 am - 2:30 pm
Tuesday
7:00 am - 9:30 pm
Wednesday
7:00 am - 9:30 pm
Thursday
7:00 am - 9:30 pm
Friday
7:00 am - 9:30 pm
Saturday
7:30 am - 6:00 pm
Club promotions
Our fitness membership packages offer an unbeatable range of health and fitness activities at different centres across Calderdale.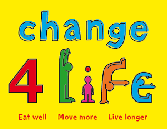 Eat Well, Move More, Live Longer, find out more through Change4Life|
Class changes on Thursday 25 August and Thursday 1 September 2016
Unfortunately due to circumstances beyond our control the following has had to be changed:

6.00pm Zumba class has been cancelled for both dates.

We apologise for any inconvenience caused.
Bank Holiday Monday 29 August 2016
Building Opening times 7am till 3pm (Reception closes 30 minutes before)

Last ticket will be 30 minutes before building shuts.

Gym open 7am - 3pm

Classes - 9.30am Body Conditioning, 10.30am 20-20-20, 12.45pm Yoga and 1.45pm Yoga

Sauna Suite - last ticket 2.30pm, close at 3pm and will be a mixed session all day.

Sports hall for football, badminton, etc - last booking is 2pm till 3pm.

Outdoor Courts for football, tennis - last booking is 2pm till 3pm.

Did you know you can now book and join online?
Improvements at Todmorden Sports Centre
The Swimming Pool and Sauna Steam Room will be closed from 25th July-29th August 2016 to allow repairs and improvements. Further work will take place throughout the building but activities will still run as normal.

The rest of the Centre will be open as normal and we apologise for any inconvenience.

Alternative facilities can be found by clicking on the following link:
Book online
You can book online for many sports and leisure activities
How are we doing?
We want to know if we're getting it right.
Soccer School for Children during the School Holidays
Fun packed day with games, challenges, matches and penalty shoot outs!!! FA Qualified and Academy standard coaching.

Football School runs from 9.30am to 3.30pm.

Discount given if two days booked. (£16.75 standard and £11.75 PTL for 1 day, or £30.00 standard and £20.00 PTL for 2 days). 10% discount with for Junior Membership holders.

Please bring drinks for the day and lunch.

Some sessions may be outside depending on weather so sun screen advisable and/or warm clothing.

This summer prepare for an ocean of fun at Calderdale Pools!
Disney, the Amateur Swimming Association (ASA) and Change4Life want your family to `Just Keep Moving...' as they dive into a summer of activity inspired by the new Disney/Pixar film, Finding Dory.

Families will have a whale of a time as they dive like Dory, splash like sea lions, and hide like Hank in a series of Finding Dory inspired activities based on core aquatic skills and led by a trained pool activator.

Sessions for Calderdale Council will run at Brighouse Pool, Halifax Pool and Sowerby Bridge Pool.

Have you seen our New Video?
Watch it now and let us know what you think.
Memberships with YOU in mind!|
Searches