Todmorden Sports Centre

Live chat:
Popular activities and classes
Activities on today
Morning

7:30 am - 6:00 pm
7:30 am - 4:00 pm
7:30 am - 9:00 am
9:00 am - 12:45 pm
10:00 am - 11:00 am
10:00 am - 12:00 pm
Afternoon

7:30 am - 6:00 pm
7:30 am - 4:00 pm
1:00 pm - 2:15 pm
2:30 pm - 4:00 pm
4:00 pm - 6:00 pm
4:00 pm - 5:00 pm
5:00 pm - 6:00 pm
Fitness Classes for Older People
Keeping fit is important for our health, no matter how young or old, but as age begins to catch up, hard core exercise typically isn't an option. There are, however, plenty of fitness classes available for the more mature. Some great suggestions are Pilates, Aerobics, Yoga and the Gym. Shown below is more information.
Yoga
There are many styles of yoga, from the gentle vinyasa, which is perfect for beginners, to the more physically demanding ashtanga. All forms are designed to improve strength and flexibility, and by focusing on the coordination of breathing with movement, you'll develop better control of both body and mind. To get the most out of it, you'll need to keep it up for a sustained period, but it is a fabulous way to condition your body whilst also relieving stress and improving your mood. We have a number of different forms available at our centres including Yogalates.
For more information on classes
Resistance Training
The idea of lifting weights in your later life might seem preposterous, but research suggests resistance training can provide major benefits for mature folk. With improved muscle tone comes greater strength and stability, which can help to prevent falls and reduce the onset of age-related muscle decline, osteoporosis and arthritis. From lifting lighter weights to using resistance bands, it's important to start gently and take proper advice or instruction in order to avoid injury. Your local sports centre will be able to provide a personalised plan to start you off, just book yourself in for an induction (gym appointment).
Contact us
Book online

You can book online for many sports and leisure activities.
Book online

Email

Telephone

01706 839090

Address

Ewood Lane OL14 7DF
Reception opening times

Monday
7:00 am - 9:30 pm
Tuesday
7:00 am - 9:30 pm
Wednesday
7:00 am - 9:30 pm
Thursday
7:00 am - 9:30 pm
Friday
7:00 am - 9:30 pm
Saturday
7:30 am - 6:00 pm
Sunday
7:30 am - 5:30 pm
Club promotions
Our fitness membership packages offer an unbeatable range of health and fitness activities at different centres across Calderdale.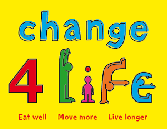 Eat Well, Move More, Live Longer, find out more through Change4Life|
XS 2015
Due to a review of the XS activity programme we are unable to offer this activity to children under 8 until further notice, We sincerely apologise for the inconvenience caused.
Book online
You can book online for many sports and leisure activities
How are we doing?
We want to know if we're getting it right.
Does your child take swimming lessons and not have a membership?
Did you know that for about £1 a week more you could take out a membership for them? Our full children's membership includes one coaching course every 3 months. Choices available are swimming, diving, synchronised swimming, gymnastics, basketball, football, trampolining......

Plus much much more like swimming, gym, squash, fun swims, roller XS skating and classes. Ask at the centre for details.

Family memberships are also available and work out great value for money!!
If you're asking if you should get your child swimming the answer is a resounding YES!
There are three main reasons why your child should swim:

* 1 out of 3 kids say swimming is their favourite family activity!

* It can help save their life! Sadly, drowning is still the third most common form of accidental death for children.

* It opens up a whole new world. Just imagine, your child will be able to splash around with family and friends, dream of becoming the next Olympic champion or just have a fantastic time on holiday getting in the pool or sea.

And don't worry about learning to swim being complicated. It's a natural step in a child's development. Babies are in fluid in the womb for nine months so are comfortable in the water almost from the minute they are born as long as they feel safe. The best way to make sure your son or daughter has confidence in the water is to get them in the pool as soon as possible.

Ask at your local pool for more information. Swimming Courses now available on direct debit.
Venues for Swimming Lessons. See also Aquatots, Aquababies and Swimming Lessons for Adults.
Searches