Brighouse Swimming Pool and Fitness Centre

Live chat:
Popular activities and classes
Activities on today
Fund Raising Events for Overgate
Good news, it's that time of year again the Overgate Hospice Runs and Walks are back and they'd love for you to take part!

Why not take a look at all the fantastic events they have planned and see where you can get involved?

Don't forget - it's the Teddy Toddle and Ogden Stomp Sunday 22 March 2015!
For more details|
Does your child take swimming lessons and not have a membership?
Did you know that for around £1 a week more you could take out a membership for them? Our full children's membership includes one coaching course every 3 months. Choices available are swimming, diving, synchronised swimming, gymnastics, basketball, football, trampolining......

Plus much much more like swimming, gym, squash, fun swims, roller XS skating and classes. Ask at the centre for details.

Family memberships are also available and work out great value for money!!
Contact us
Book online

You can book online for many sports and leisure activities.
Book online

Email

Telephone

01422 288068

Address

Woodvale Road HD6 4AX
Reception opening times

Monday
7:00 am - 8:30 pm
Tuesday
7:00 am - 8:30 pm
Wednesday
7:00 am - 8:30 pm
Thursday
7:00 am - 8:30 pm
Friday
7:00 am - 8:30 pm
Saturday
8:00 am - 6:00 pm
Sunday
9:00 am - 5:30 pm
Leisure facilities
Our fitness membership packages offer an unbeatable range of health and fitness activities at different centres across Calderdale.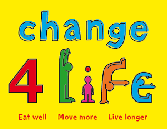 Eat Well, Move More, Live Longer, find out more through Change4Life|
XS 2015
Due to a review of the XS activity programme we are unable to offer this activity to children under 8 until further notice, We sincerely apologise for the inconvenience caused.
Book online
You can book online for many sports and leisure activities
How are we doing?
We want to know if we're getting it right.
Fitness Classes for Older People
Keeping fit is important for our health, no matter how young or old, but as age begins to catch up, hard core exercise typically isn't an option. There are, however, plenty of fitness classes available for the more mature. Some great suggestions are Pilates, Aerobics, Yoga and the Gym. Shown below is more information.
Pilates
This gentle, low-impact exercise method is a great choice if you struggle with back pain or if you're currently unfit. Focusing on strengthening the core, including abdominal and back muscles, it promotes improved posture, circulation, flexibility and balance, and can help to prevent falls and injury. There are classes available at all our centres no matter what your age or level of fitness.
For more information on classes
Aerobics
A great option for those who need to improve their cardiovascular fitness, there's an aerobics class for everyone, whether you're a beginner or an exercise fan. Instructors know that warm up and down is important so you'll be led through the class without risking injury, and though classes are usually aimed at one particular level, the movements can be easily adjusted to suit your own ability. As well as traditional aerobics classes, there are step classes, which burn calories more quickly, and aqua aerobics (aquafit), which is ideal for those who are overweight or who have joint problems, since it is low impact.
Searches