Brighouse Swimming Pool and Fitness Centre

Live chat:
Popular activities and classes
Activities on today
SPECIAL OFFER for Summer 2015
Take out a membership in July and we'll give you a month FREE so you can workout or wind down with Lifestyles this Summer!

Thats 12 months for the price of 11 if paying by direct debit or 13 months for the price of 11 if paying for a full year up front.

Our memberships are uncomplicated without restrictions. So the price you pay means you can attend at any time during opening hours, and at any of our five sites - Brighouse Pool, Halifax Pool, North Bridge Leisure Centre, Sowerby Bridge Pool and Todmorden Sports Centre. No complicated bolt on's, peak/off peak memberships or site exclusions with hidden charges.

Unwind in a yoga class, burn off some energy with high intensity cycling or try your hand at squash, or any other of our fantastic range of sports and activities on offer.

Our friendly sports centre staff and fitness team are here to help you whatever your level of membership.

Promotion runs from 1 July 2015 to 31 August 2015. Memberships must be purchased and/or committed to within these dates.

Applies to:

* Monthly Direct Debit (minimum committed period of 12 months) or Annual Memberships.

* Includes Individual Standard, Passport to Leisure, Corporate, Family or Junior Memberships.
Click for details on our offer
Pilates
This gentle, low-impact exercise method is a great choice if you struggle with back pain or if you're currently unfit. Focusing on strengthening the core, including abdominal and back muscles, it promotes improved posture, circulation, flexibility and balance, and can help to prevent falls and injury. There are classes available at all our centres no matter what your age or level of fitness.
For more information on classes
Aerobics
A great option for those who need to improve their cardiovascular fitness, there's an aerobics class for everyone, whether you're a beginner or an exercise fan. Instructors know that warm up and down is important so you'll be led through the class without risking injury, and though classes are usually aimed at one particular level, the movements can be easily adjusted to suit your own ability. As well as traditional aerobics classes, there are step classes, which burn calories more quickly, and aqua aerobics (aquafit), which is ideal for those who are overweight or who have joint problems, since it is low impact.
Contact us
Book online

You can book online for many sports and leisure activities.
Book online

Email

Telephone

01422 288068

Address

Woodvale Road HD6 4AX
Reception opening times

Monday
7:00 am - 8:30 pm
Tuesday
7:00 am - 8:30 pm
Wednesday
7:00 am - 8:30 pm
Thursday
7:00 am - 8:30 pm
Friday
7:00 am - 8:30 pm
Saturday
8:00 am - 6:00 pm
Sunday
9:00 am - 5:30 pm
Leisure facilities
Our fitness membership packages offer an unbeatable range of health and fitness activities at different centres across Calderdale.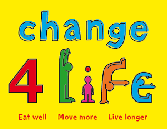 Eat Well, Move More, Live Longer, find out more through Change4Life|
Class Cancellation on Monday 6 July 2015
Please note the following class cancellations for this day only:

7.00pm Body Combat class
8.00pm Legs, Bums and Tums class

We apologise for any inconvenience and the late notice.
IMPORTANT - Upstairs Shower Area Changes
Unfortunately the upstairs male shower area will be out of use whilst ongoing maintenance problems are rectified from 30 June 2015. Estimated to be completed within 2-3 weeks. Alternative showers are available in the downstairs changing village whilst these works are ongoing.

We appreciate this is not ideal. Please accept our apologies for any inconvenience this may cause.
Class Cancellations Saturday 11 July 2015
Please note the following class cancellations for this day only:

9.00am Body Attack Class.
10.00am Body Combat Class
11.00am Body Conditioning Class.

(there will be a Les Mills Launch at North Bridge - why not give it a try?)

We apologise for any inconvenience.
Book online
You can book online for many sports and leisure activities
How are we doing?
We want to know if we're getting it right.
Does your child take swimming lessons and not have a membership?
Did you know that for around £1 a week more you could take out a membership for them? Our full children's membership includes one coaching course every 3 months. Choices available are swimming, diving, synchronised swimming, gymnastics, basketball, football, trampolining......

Plus much much more like swimming, gym, squash, fun swims, roller XS skating and classes. Ask at the centre for details.

Family memberships are also available and work out great value for money!!
For more membership information
If you're asking if you should get your child swimming the answer is a resounding YES!
There are three main reasons why your child should swim:

* 1 out of 3 kids say swimming is their favourite family activity!

* It can help save their life! Sadly, drowning is still the third most common form of accidental death for children.

* It opens up a whole new world. Just imagine, your child will be able to splash around with family and friends, dream of becoming the next Olympic champion or just have a fantastic time on holiday getting in the pool or sea.

And don't worry about learning to swim being complicated. It's a natural step in a child's development. Babies are in fluid in the womb for nine months so are comfortable in the water almost from the minute they are born as long as they feel safe. The best way to make sure your son or daughter has confidence in the water is to get them in the pool as soon as possible.

Why not look at our fantastic range of courses we run or contact us for more information.
Searches