Brighouse Swimming Pool and Fitness Centre

Live chat:
Popular activities and classes
Activities on today
Morning

9:00 am - 1:00 pm
9:00 am - 12:00 pm
10:00 am - 11:00 am
11:00 am - 12:00 pm
Afternoon

9:00 am - 1:00 pm
12:00 pm - 1:00 pm
12:00 pm - 1:15 pm
12:00 pm - 1:00 pm
1:00 pm - 4:00 pm
1:00 pm - 7:00 pm
4:00 pm - 6:30 pm
4:30 pm - 5:00 pm
5:00 pm - 7:00 pm
5:30 pm - 6:30 pm
Evening

1:00 pm - 7:00 pm
5:00 pm - 7:00 pm
6:30 pm - 7:30 pm
7:00 pm - 8:00 pm
7:30 pm - 8:30 pm
8:00 pm - 9:00 pm
Have you seen our Brand New Video?
Watch it now and let us know what you think.
Memberships with YOU in mind!|
Contact us
Book online

You can book online for many sports and leisure activities.
Book online

Email

Telephone

01422 288068

Address

Woodvale Road HD6 4AX
Reception opening times

Monday
7:00 am - 8:30 pm
Tuesday
7:00 am - 8:30 pm
Wednesday
7:00 am - 8:30 pm
Thursday
7:00 am - 8:30 pm
Friday
7:00 am - 8:30 pm
Saturday
8:00 am - 6:00 pm
Sunday
9:00 am - 5:30 pm
Leisure facilities
Our fitness membership packages offer an unbeatable range of health and fitness activities at different centres across Calderdale.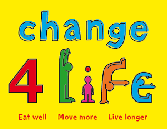 Eat Well, Move More, Live Longer, find out more through Change4Life|
Book online
You can book online for many sports and leisure activities
How are we doing?
We want to know if we're getting it right.
If you're asking if you should get your child swimming the answer is a resounding YES!
There are three main reasons why your child should swim:

* 1 out of 3 kids say swimming is their favourite family activity!

* It can help save their life! Sadly, drowning is still the third most common form of accidental death for children.

* It opens up a whole new world. Just imagine, your child will be able to splash around with family and friends, dream of becoming the next Olympic champion or just have a fantastic time on holiday getting in the pool or sea.

And don't worry about learning to swim being complicated. It's a natural step in a child's development. Babies are in fluid in the womb for nine months so are comfortable in the water almost from the minute they are born as long as they feel safe. The best way to make sure your son or daughter has confidence in the water is to get them in the pool as soon as possible.

Why not look at our fantastic range of courses we run or contact us for more information at sport@calderdale.gov.uk

Did you know that for about £1 a week more you could take out a membership for them? Our full children's membership includes one coaching course every 3 months. Choices available are swimming, diving, synchronised swimming, gymnastics, basketball, football, trampolining......

For more information on our Junior Memberships
Hatton ABC is for anyone...
...of any age and all levels of fitness. Hatton ABC teaches you the fundamentals of boxing in a great fun workout. This is real boxing combined with real fitness!

A Hatton ABC session is no physical contact just a great all over body workout using focus pads. A mixture of 3 minute rounds consisting of boxing combinations, fantastic Abs, lower body routines and mind blowing cardio drills to help you reach your goals.
Things I wish I'd known when I first started..
A good article on what to remember when starting out.
My Fitness Pal|
Searches