Sports and fitness
Information on clubs and societies, sports centres and swimming pools and exercise opportunities for everyone.
Active life
Active life offers a range of opportunities to be more active within Calderdale irrespective of their age, ability, health or gender.
Clubs, coaches and volunteers
From advice and funding to club development and information on how to become a volunteer, it's all here.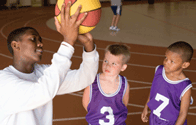 Have you tried?
Searches
---
Book online
You can book online for many sports and leisure activities
How are we doing?
We want to know if we're getting it right.